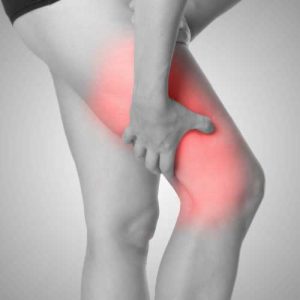 Sciatica describes the symptoms of leg pain and possibly tingling, numbness, or weakness, that originate in the lower back and travel through the buttock and down the large sciatic nerve in the back of each leg.
Sciatica is not a medical diagnosis in and of itself. It is a symptom of an underlying medical condition. Common lower back problems that can cause sciatica symptoms include a lumbar herniated disc, degenerative disc disease, spondylolisthesis, or spinal stenosis.
Sciatica is often characterized by one or more of the following symptoms:
Constant pain in only one side of the buttock or leg (rarely in both legs)
Pain that is worse when sitting
Leg pain that is often described as burning, tingling, or searing (versus a dull ache)
Weakness, numbness, or difficulty moving the leg, foot, and/or toes
A sharp pain that may make it difficult to stand up or walk
Pain that radiates down the leg and possibly into the foot and toes (it rarely occurs only in the foot)
Dr. Papuga often treats people with sciatica. Chiropractic adjustments will aim to re-align the spine and take the pressure off of the sciatic nerve for pain relief. Once the pressure is off, the body can begin to heal itself from within. Dr. Papuga will tailor a care plan to suit your needs for long-lasting results.
Click edit button to change this text.
At Wheaton Healthcare, Dr. Papuga knows what it takes to help you maintain or get back to good health with chiropractic care. You deserve it. If you have any questions, give us a call at 630.690.4040 or schedule your appointment today.
Recieve a 10% discount on all services. Ask us how.